Eric Cantona, the former Manchester United striker, tells Sid Lowe about economic terrorism, the suitcase that shed light on his family and trying to understand himself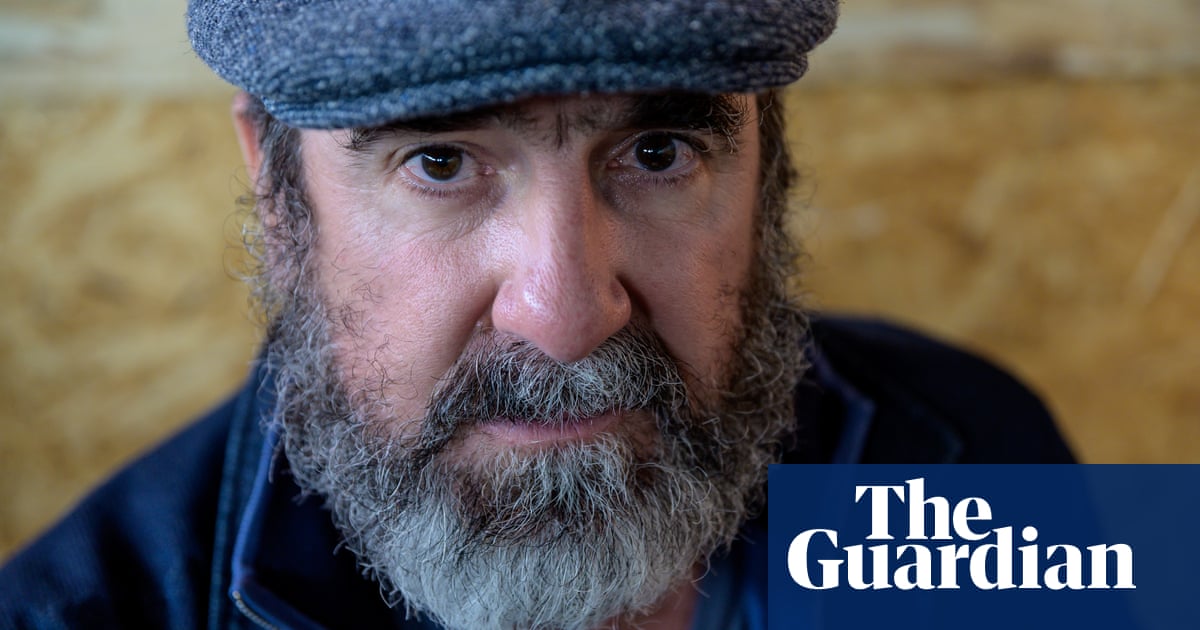 For a man who spoke of seagulls and trawlers in March 1995 after he had karate-kicked a fan, and paraphrased King Lear when he collected Uefas presidents award almost 25 years later, reciting as flies to wanton boys, we are for the gods, there is something in the simplicity of what Eric Cantona says now. He pictures himself standing with his mother and aunt, looking into his grandfathers eyes, and recalls the moment in the deep, slow voice that is unmistakably his. It was something he begins to say, pausing to seek the right words. Eventually he settles on emotional and then he stops, no flourish needed. It is the story of my family, mine, he says.
It is some story. In 2007 a suitcase was discovered in Mexico City, where it had been hidden for almost 70 years. Inside they found 126 old rolls of film containing 4,500 negatives; they also found a part of Cantona. Most of the pictures, smuggled out of France when the Nazis arrived, were taken by the photojournalist Robert Capa during the final months of the Spanish civil war. Capa had also been in Argels-sur-Mer, where 100,000 people fleeing Spain were held in a refugee camp, among them Pedro Raurich, 28, and his 18-year-old girlfriend, Paquita Farns.
Pedro was Cantonas grandfather and when the missing photographs were first exhibited in New York, he went looking for him. It was a Capa exhibition about the civil war, so I came and I saw a lot of pictures, he says, leaning forward, beard full, eyes deep. Theres a glass of red wine on a tiny table he arrives carrying it and he wears a flat cap. There were negatives, some bigger [prints]: two, three metres. Some were very small, you had to look with a loupe, a magnifying glass. And I say to Rachida [my wife]: I will try and I am sure we will find a picture of my grandparents.
And I saw one.
The photo showed Cantonas grandfather crossing the Pyrenees. I felt, er he starts. My grandparents didnt speak much about this, they didnt want [to], so we didnt ask questions. When I see the photograph, I thought about my mother, so I brought the book of the exhibition to my mother. It was small in the book. And then this exhibition travelled to Arles [in southern France] and I took my mother and her sister. He was young [in the picture], and I didnt know him when he was young. Is it him? My mother hadnt seen this kind of picture [of him]. I wanted them to see if it was him, and also to see him. He didnt speak a word to my mother too. And they said: Yes, its him. And they were very emotional.
On the table is a copy of George Orwells Homage to Catalonia, which Cantona has just been given. He has not read it, nor did his grandfathers story have him reaching for books on the civil war. Instead, he suggests, this is something deeper. Part of him, whoever he is, whatever he is: footballer, actor, artist, philanthropist, campaigner? Human being, he says. What kind? Ah, well I dont know, one with all kind of paradoxes, contradictions.
Some of it you cannot explain, he says. He describes, for example, how there is a colour that every time he sees it he feels sick, subconsciously linked to some boyhood illness. Theres an energy sometimes. Sometimes you have an explanation and sometimes no. There is a pause, then a grin. Its better when you have. But you try to understand and thats why life is a big adventure; even trying to understand ourselves is a big adventure.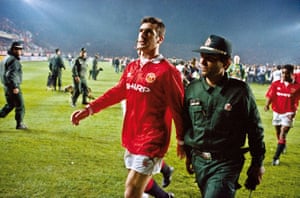 Read more: https://www.theguardian.com/football/2019/nov/19/eric-cantona-democracies-dictatorships-manchester-united-interview